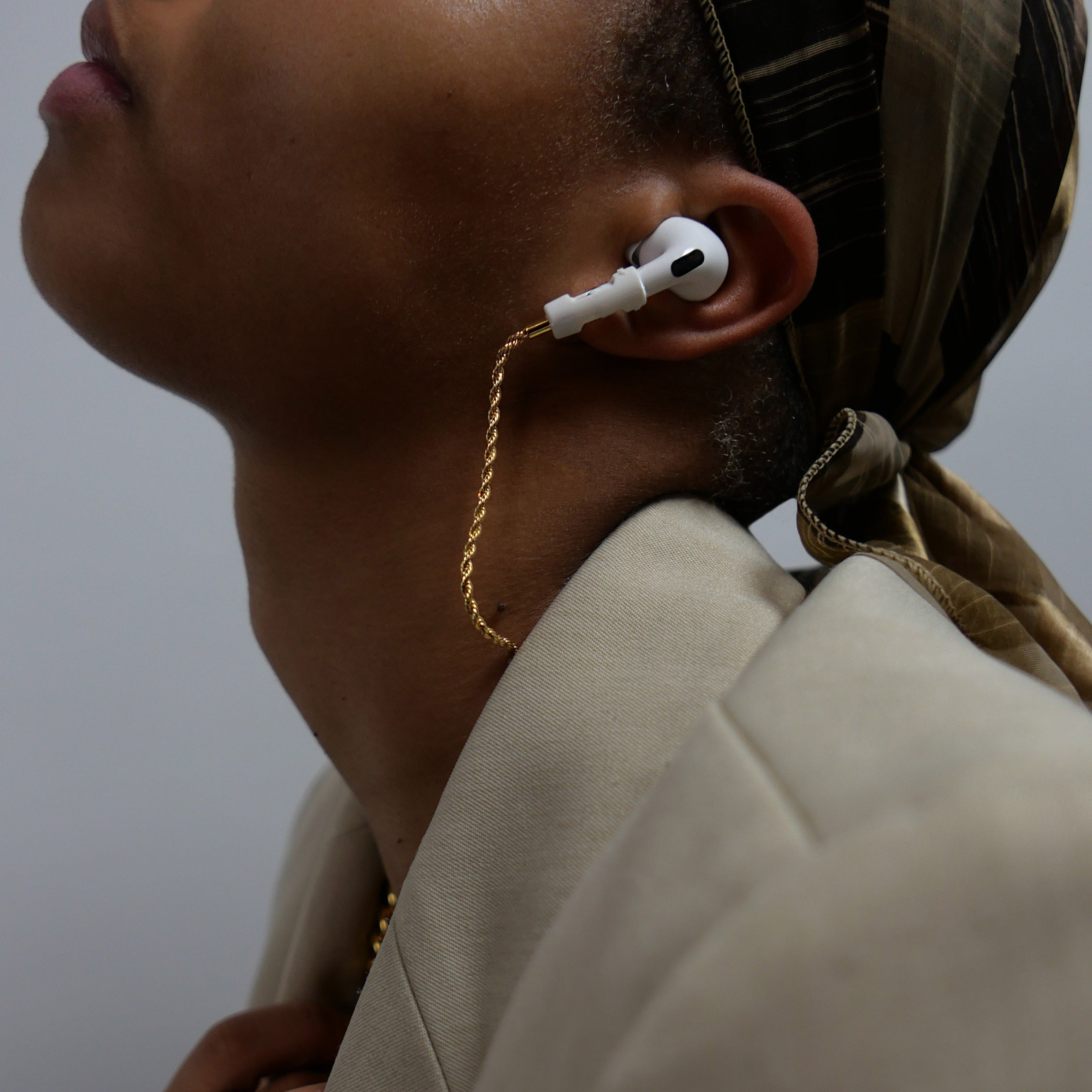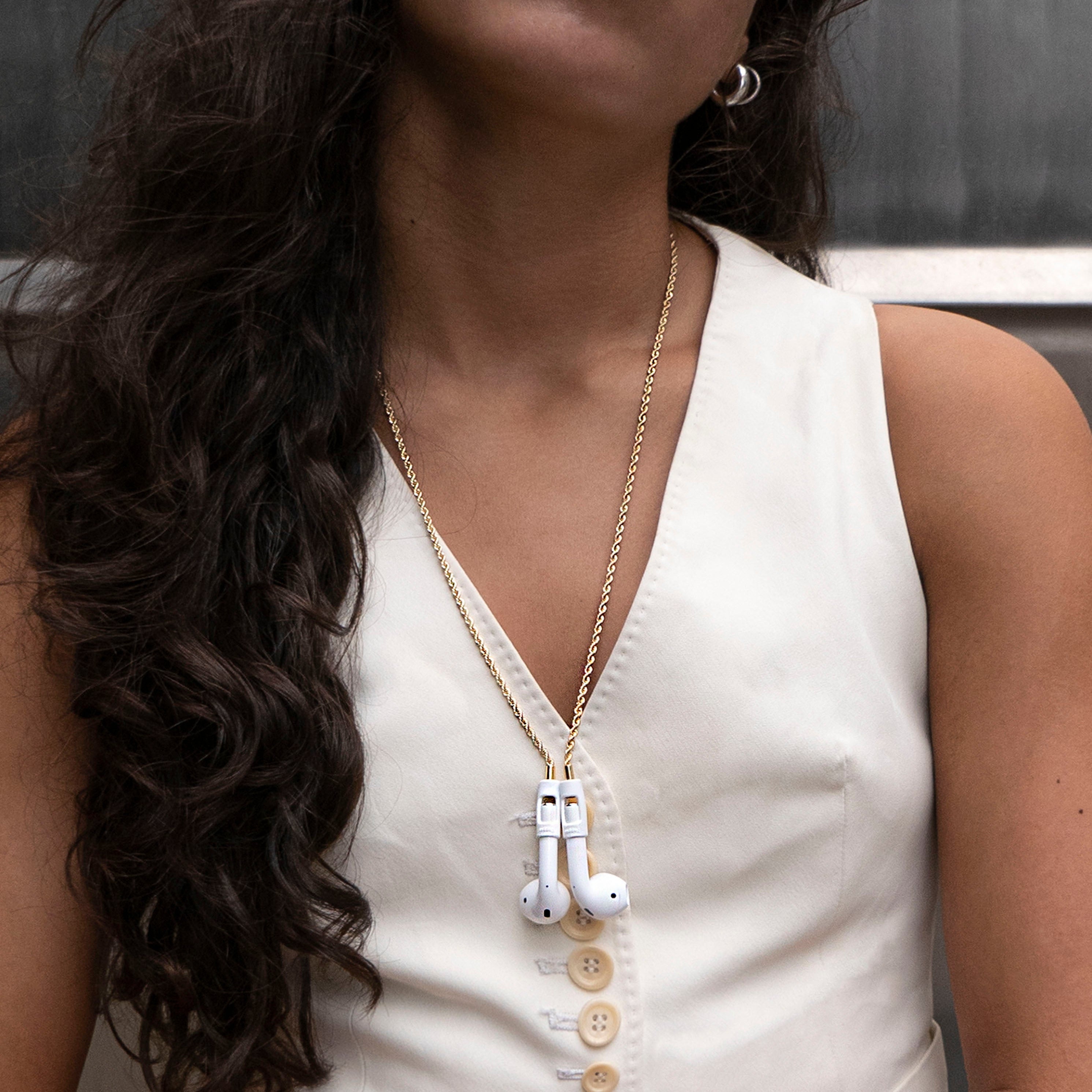 18K Gold Plated Rope Chain (all AirPods)
Description
BUY 2 OR MORE AND GET 50% OFF EVERY 2ND ITEM - Mix and match as you wish!

The original rope chain jewelry for AirPods and AirPods Pro plated in 18k gold, a luxe necklace to keep track of your AirPods. Expandable TPE holder for easy insertion and yet sturdy grip of your AirPods. Built-in magnetic lock for convenient safekeeping around your neck. Compatible with AirPods (1st, 2nd and 3rd generation) and AirPods Pro (1st and 2nd generation). Designed in Sweden.
Details
Composition:
-18k gold plated brass rope chain
-18k gold plated brass bar / detailing
-TPE
-Neodymium magnets

Specifications:
-Length: 67 cm / 26.38 in
-Weight: 13 grams / 0.46 ounces
-Compatible with Apple AirPods (1st, 2nd and 3rd generation) and AirPods Pro (1st and 2nd generation) - AirPods are not included
-Compatibility with other earphones may vary and cannot be guaranteed
-Compatible with all Touch control features for all AirPods / AirPods Pro.

Care Instructions: Keep away from water and chemicals such as perfume, lotion and hair spray since it may discolor the product / plating. Store away from direct sunlight, damp, and extremes, either heat or cold. Store in a jewelry pouch or other soft lining pouch or box to avoid scratches. Never force or pull the chain / product.
Shipping
Worldwide shipping with DHL Express and International Postal Service / Deutsche Post (both options are trackable).

FREE DHL Express worldwide shipping on orders from 100 USD / 100 EUR / 85 GBP

Orders are shipped from Sweden (EU).

See delivery times and shipping costs for your chosen country in checkout.

For additional shipping information, please see Shipping Info in footer.
Goes with (50% off every 2nd item):
18K Gold Plated Rope Chain (all AirPods)