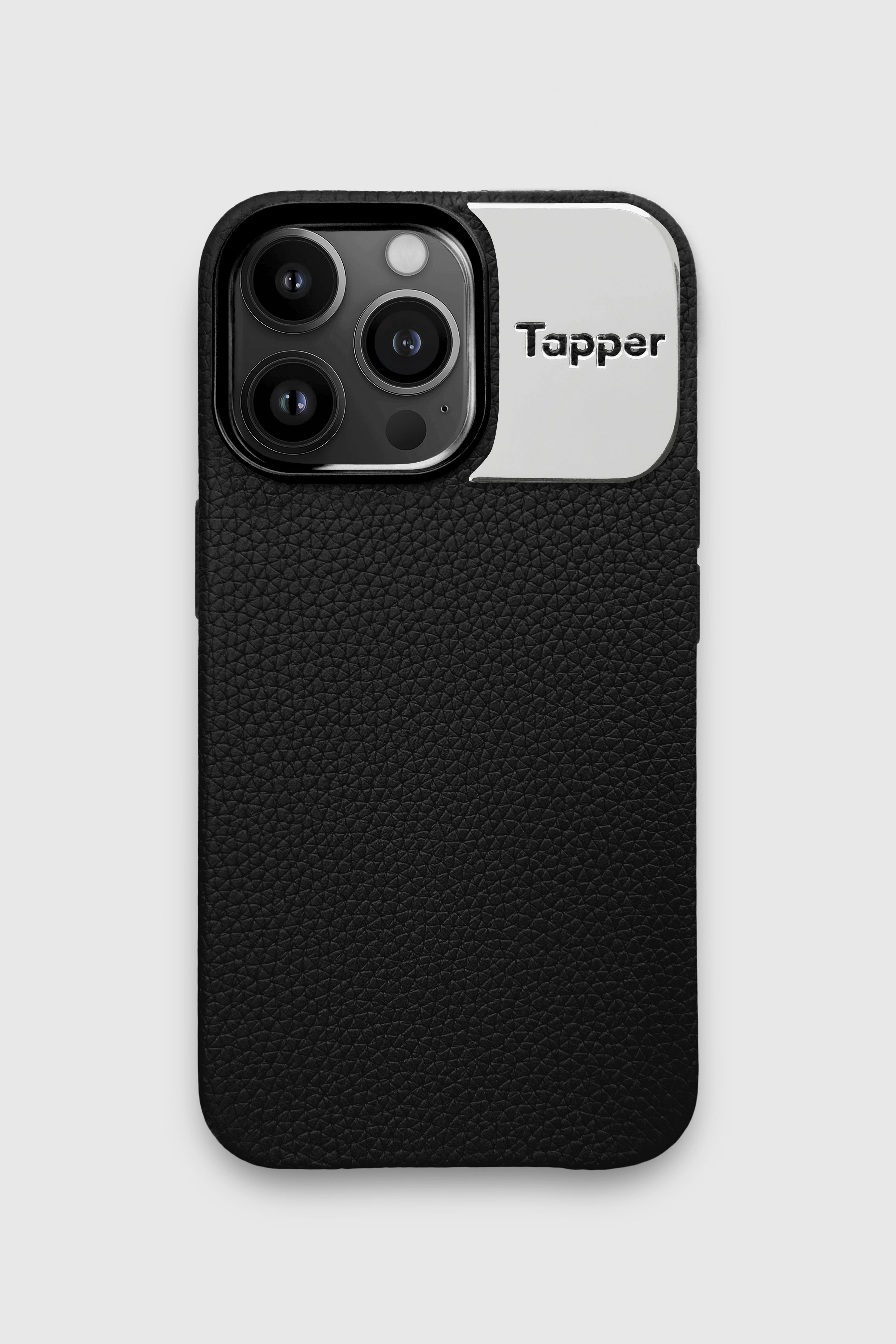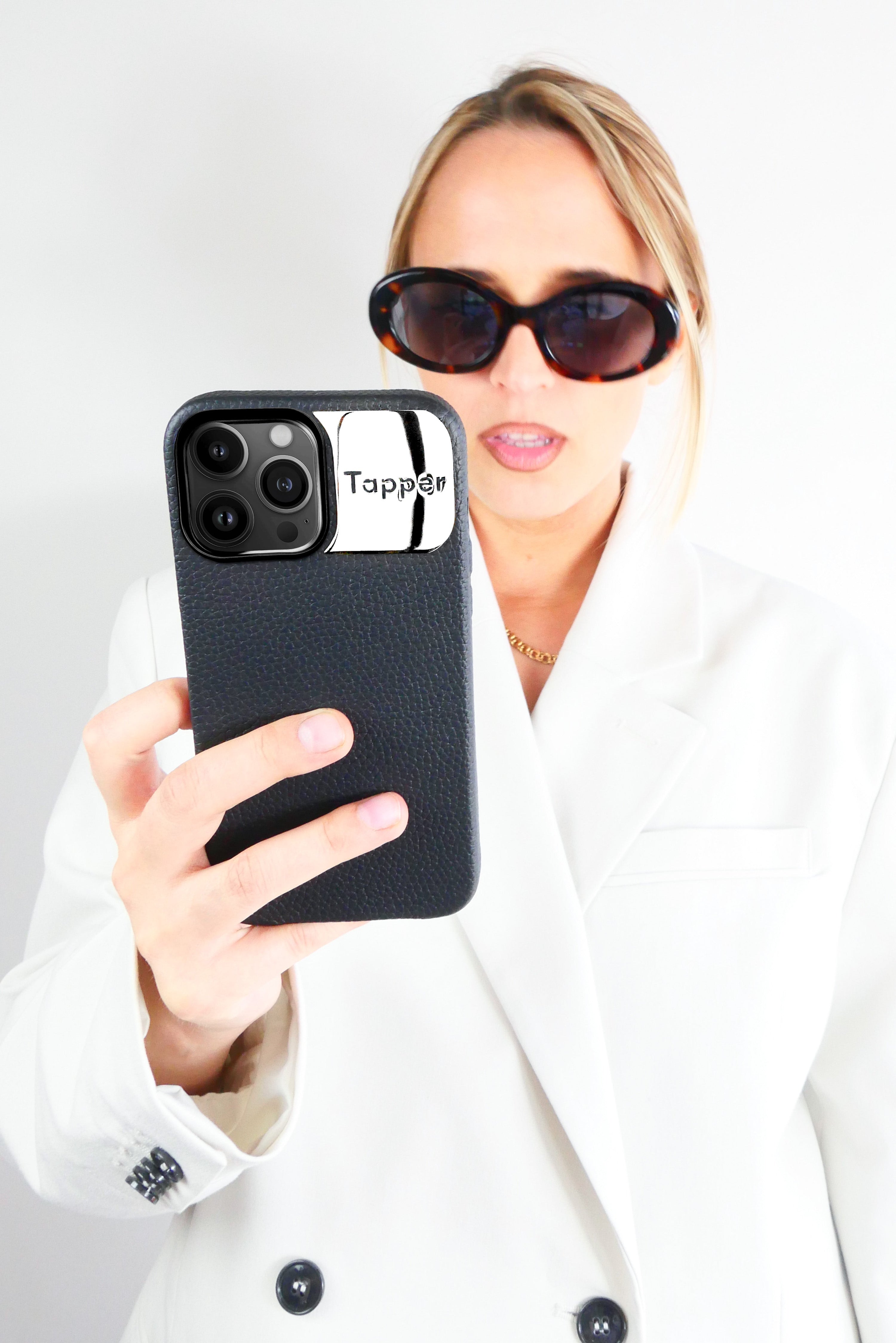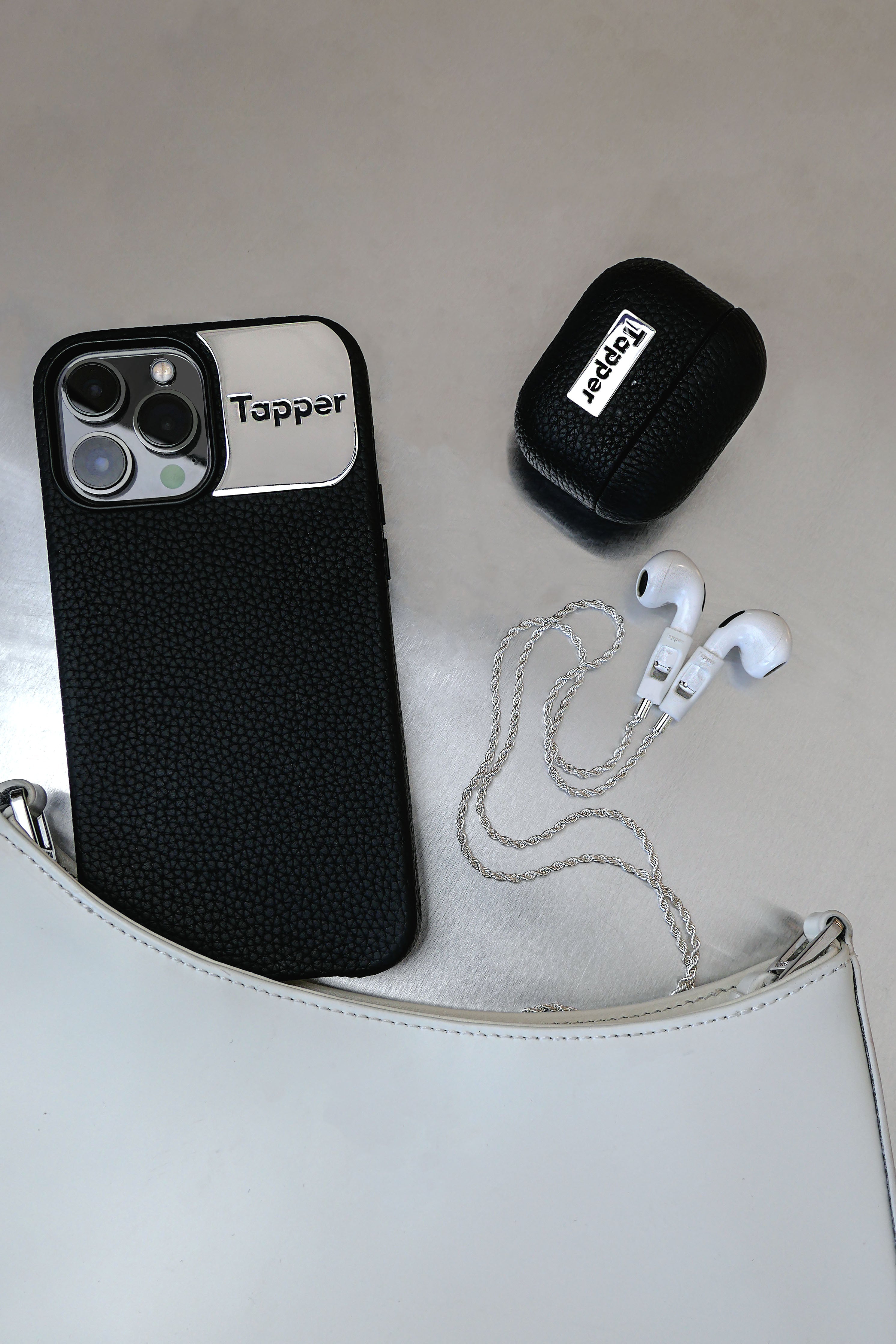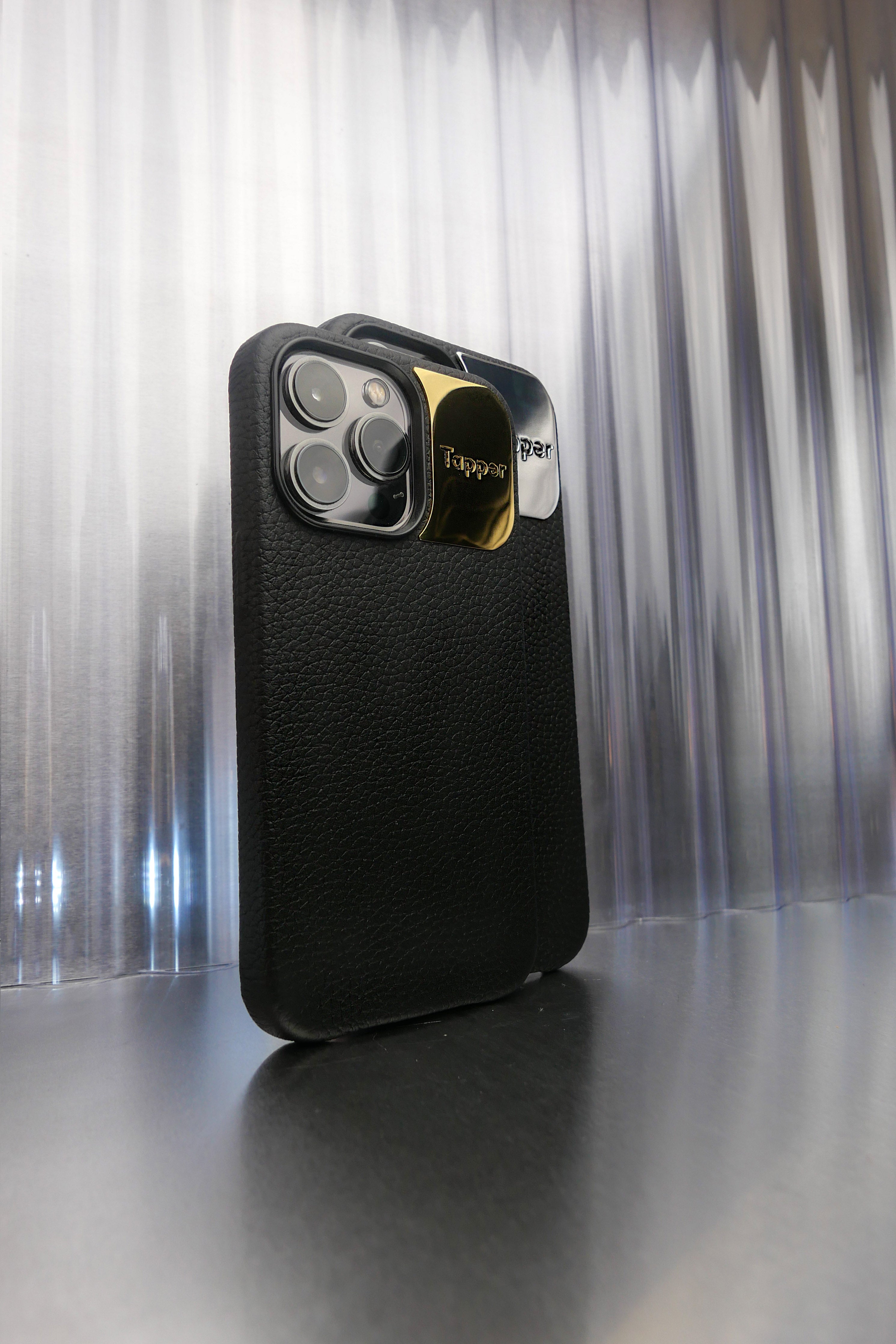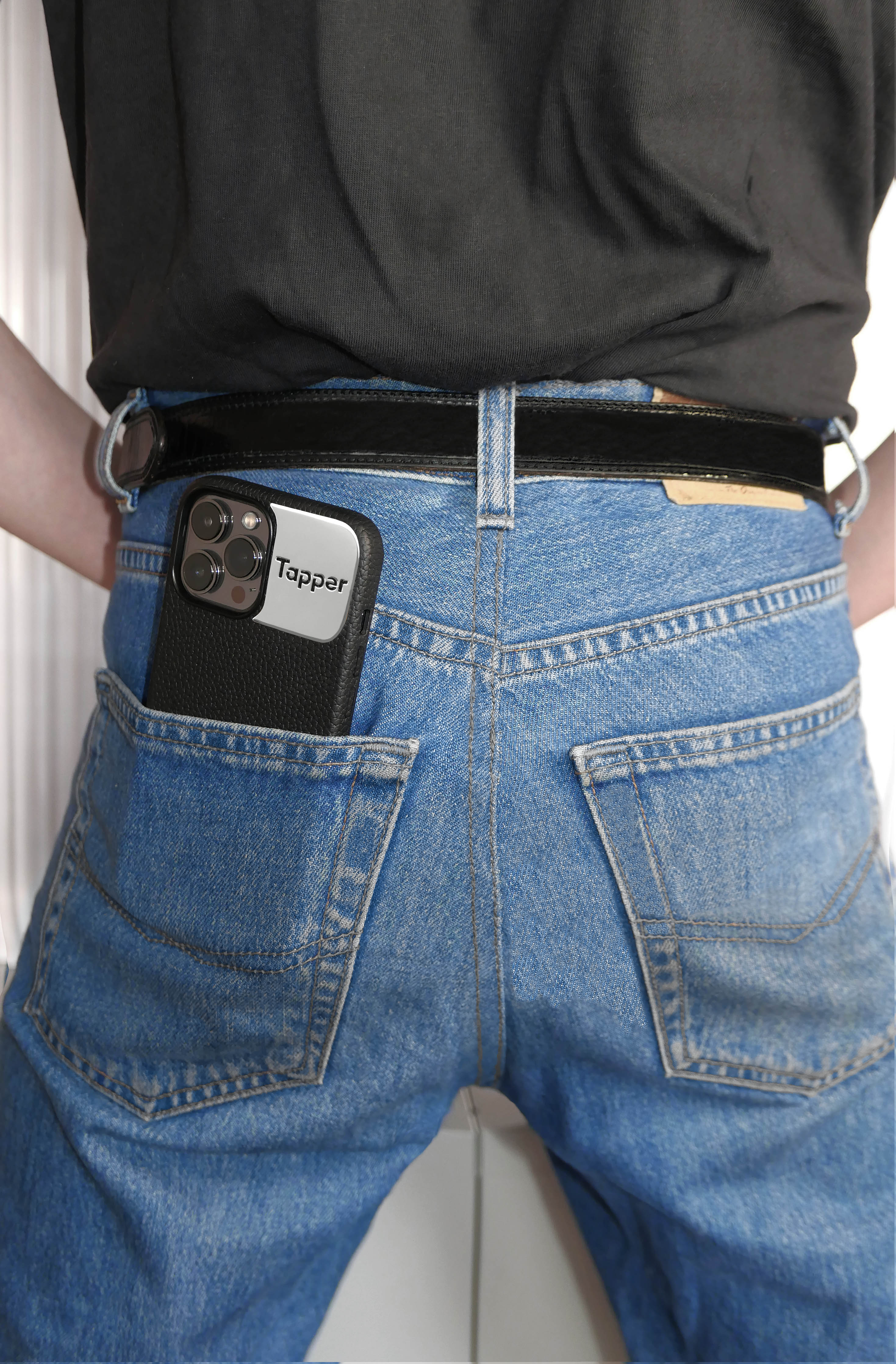 Black Leather / Silver Case (iPhone 13 Pro)
Description
BUY 2 OR MORE AND GET 50% OFF EVERY 2ND ITEM - Mix and match as you wish!

Looking for another reason to take a selfie? Here it is. A luxe iPhone 13 Pro leather case with MagSafe and an uber reflective metal logo plate colored in silver that steps up your mirror-selfie game. Designed in Sweden.
Details
Composition:
-Cow leather case
-Silver colored stainless steel logo plate
-Polycarbonate case core
-Cow leather inside lining
-Cow leather dressed zinc alloy buttons
-MagSafe neodymium magnets

Specifications:
-Weight: 36.5 grams / 1.29 ounces
-Compatible with Apple iPhone 13 Pro and MagSafe

Care Instructions: Treat the leather case gently with leather balm if needed. Keep away from water and chemicals such as perfume, lotion and hair spray since it may discolor the product / plating. When necessary, gently wipe the metal logo plate with a soft cloth to remove any dirt, grease or oils from your skin. Do not store together with other hard / sharp objects such as keys.
Shipping
Worldwide shipping with DHL Express and International Postal Service / Deutsche Post (both options are trackable).

FREE DHL Express worldwide shipping on orders from 100 USD / 100 EUR / 85 GBP / 130 CAD

Orders are shipped from Sweden (EU).

See delivery times and shipping costs for your chosen country in checkout.

For additional shipping information, please see Shipping Info in footer.
Customer Reviews
"Tapper has been a game-changer for me. As someone who is always on-the-go, I no longer have to worry about misplacing my AirPods. The strap is not only functional but also adds a touch of style to my everyday look." - Sarah

"I love how versatile the Tapper AirPods Strap is. It's perfect for traveling, city life, and even when I'm working out. I can confidently say that it has become an essential part of my daily routine." - John

"Tapper has truly revolutionized the way I use my AirPods. The strap is lightweight, durable, and incredibly easy to use. I can now enjoy my favorite music without the fear of losing my AirPods." - Emily

For additional reviews, please see Customer Testimonials in the main menu.
Goes with (50% off every 2nd item):
Black Leather / Silver Case (iPhone 13 Pro)